Many months back,
BlackEiffel
posted about this sweet-shop gone global called,
PAPABUBBLE
, with a location in New York City.
We made our first stop there this weekend and now I'm wishing that I lived in the neighborhood. I would stop in for a little bag of sweets more often. Our favorite so far is the fizzy hard candy, a touch sour and very fruity. They also have a 'borough bag', hard candies with names of each borough on the candy, the perfect edible souvenir.
I really loved the simple/laboratory design of the shop too.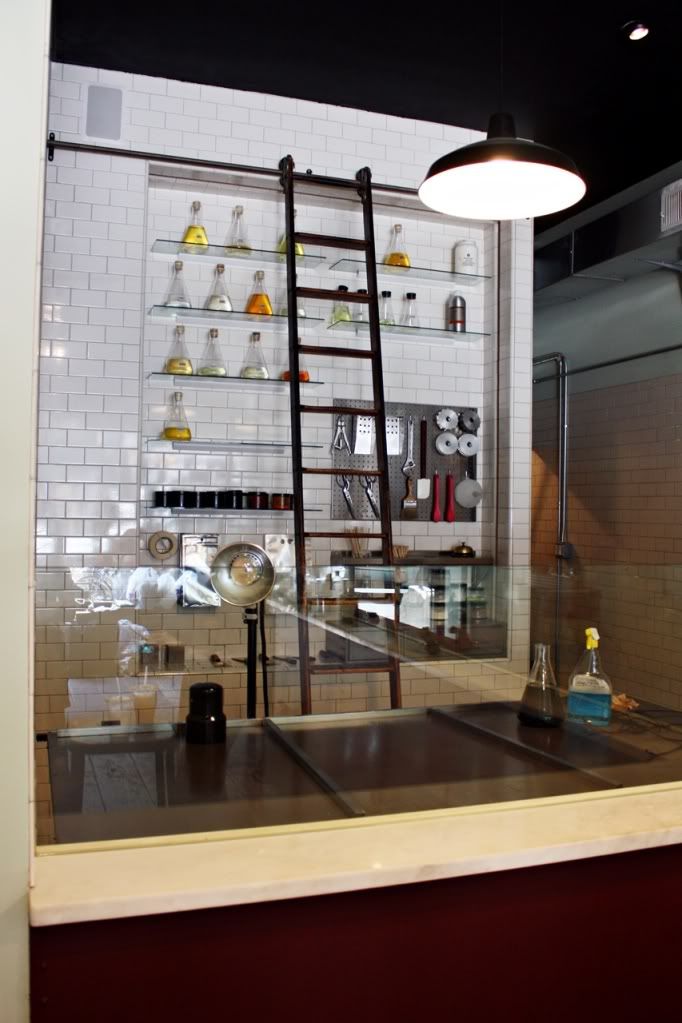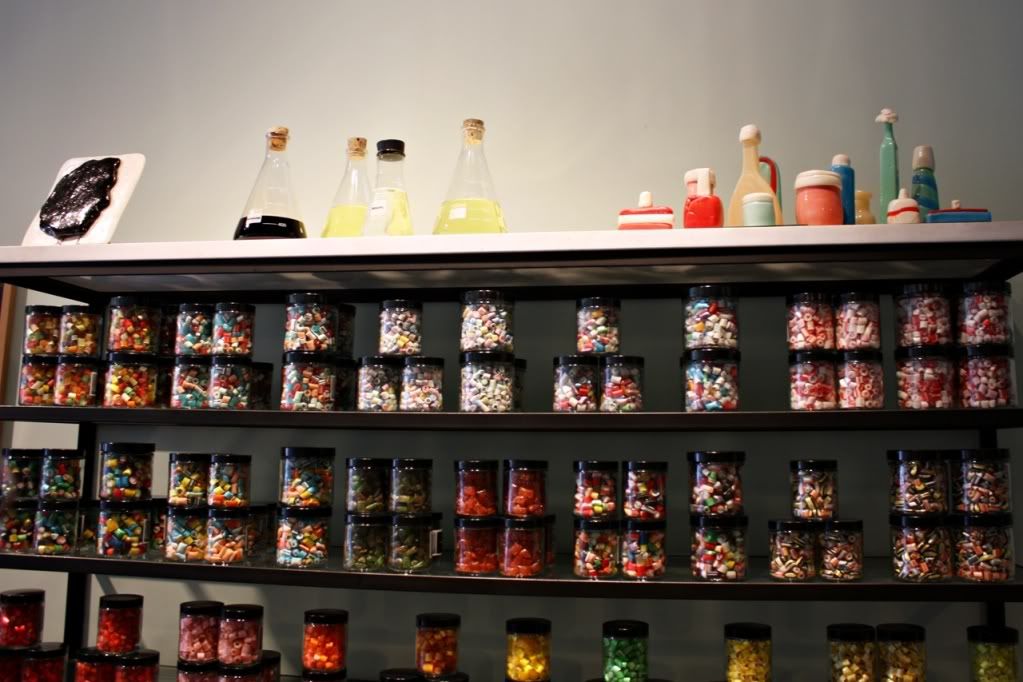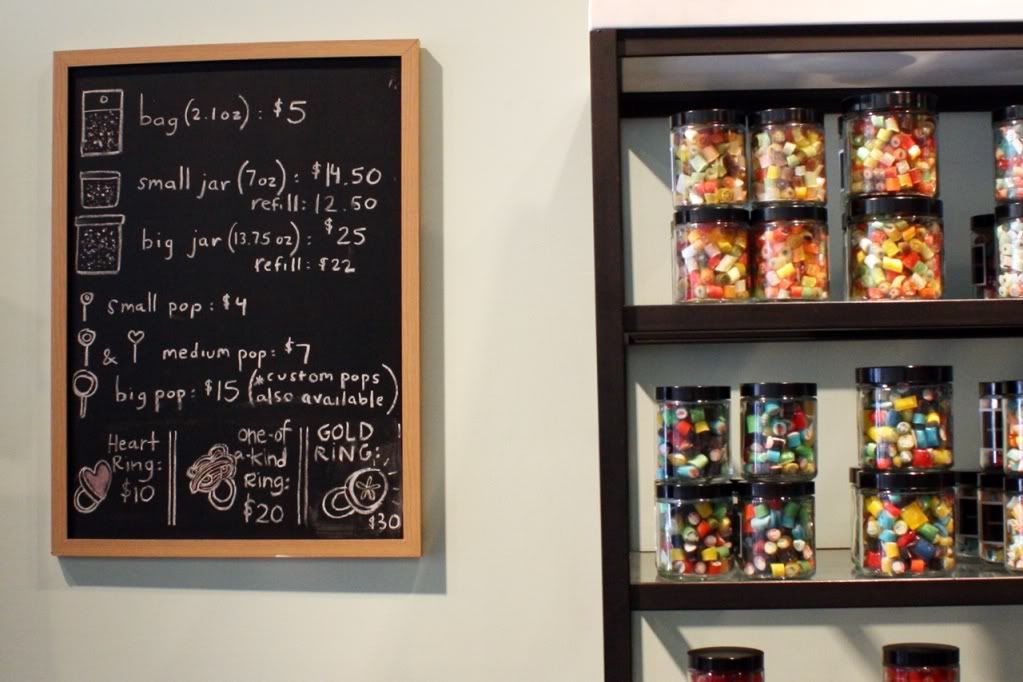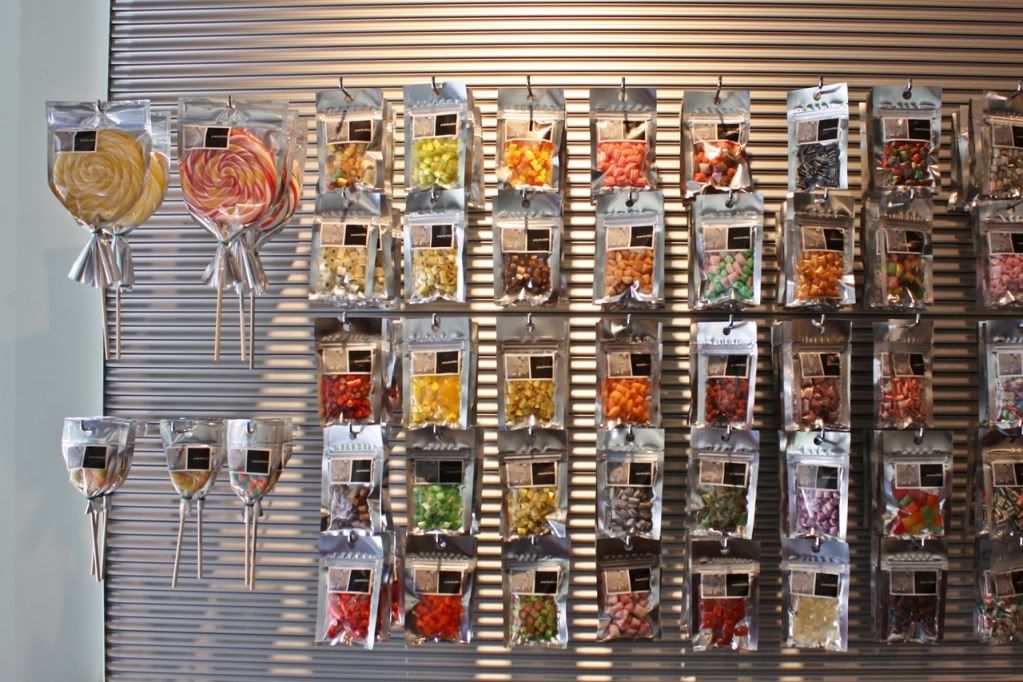 [ getting there ] 380 Broome Street, between Mulberry + Mott, Little Italy/Chinatown