My sister was in town for a few days with a list of vintage shops she wanted to check out. I love having like-minded people to explore with on the weekends so we kept the 'vintage theme' in mind and made a stop at the
Hell's Kitchen Flea Market
. It was my first time there, I really loved the wares, especially the beautiful tablecloths and the jewelry.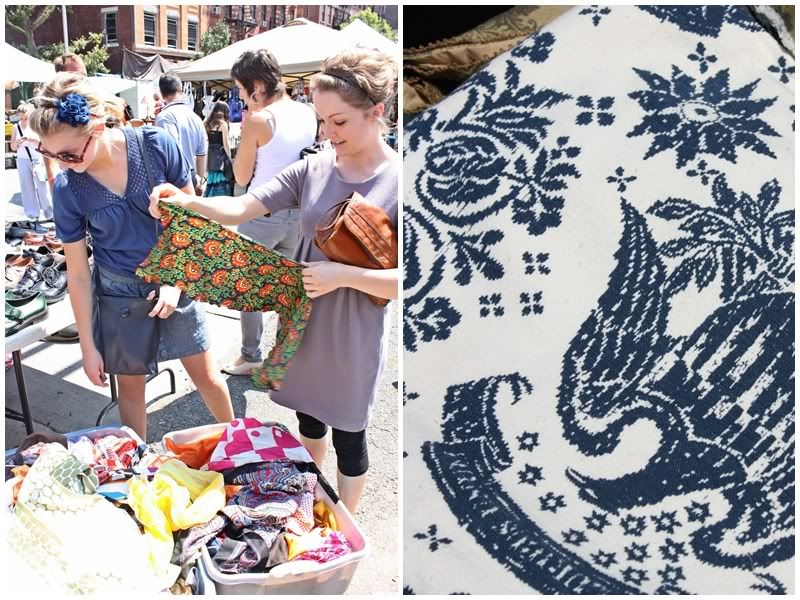 [ getting there ] West 39th Street between 9th & 10th, Open every Saturday & Sunday from 9am - 6pm.
Caitlin, next time I will take your advice and check out The Garage too.