We had another vintage shopping day in Salt Lake City. First stop:
The Age Cage
(getting there: 2030 South 900 East)
My friend
Caitlin
told me about this navy blue
Chesterfield
before-hand, its in perfect condition on sale for $900 which is a great price for a leather sofa (almost as great as my
$60
sofa find, but I couldn't have two sofas on my hands).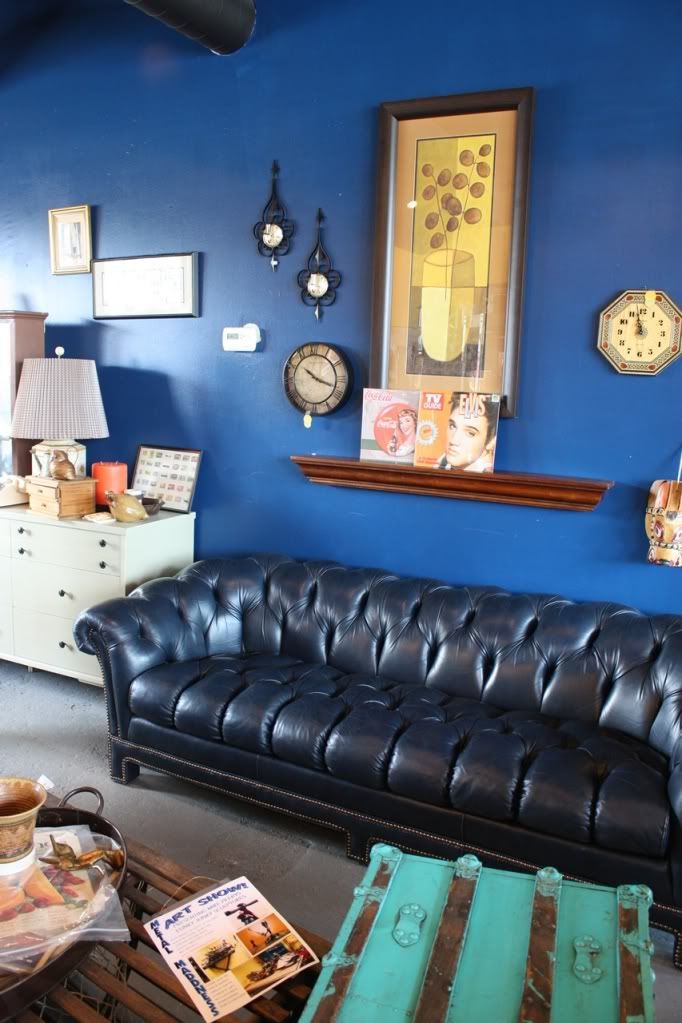 Second Hand Chic
(getting there: 2006 South 900 East)
While you're in the neighborhood (they share a parking) grab some NYC style pizza at Este Pizzeria.