I've been neglecting this blog lately because I've been traveling in Utah, but I have a few vintage finds to show you from our shopping trip today at the local thrift store.
First up, a set of 10 pretty green glasses: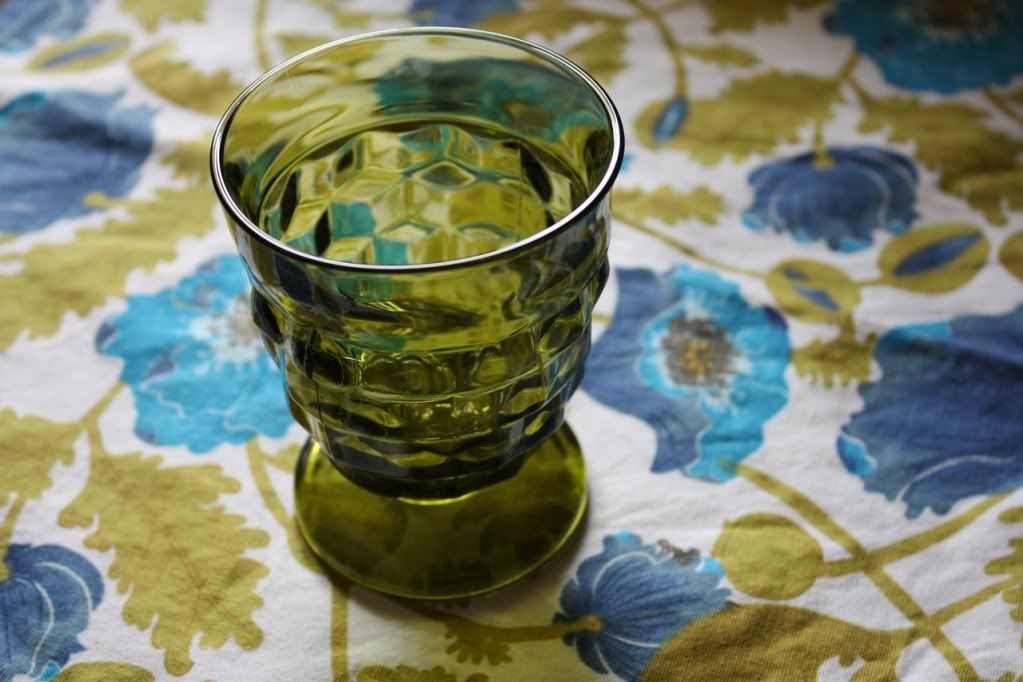 I don't usually find sets this large and I thought they would be worth storing at only $5 for the set (I am easily suckered by glassware).

Then I saw this... and I knew I was in trouble...


I live 2200 miles away and I bought a sofa. I can visualize my husband shaking his head at this moment (he hasn't seen it yet). I have four days to find a sofa-sitter or to talk my parents into storing it for me. I better practice my explanation...
Look at that fabric, can't you see it sitting in a sun room? or nursery?

Its in really good condition...and its comfortable!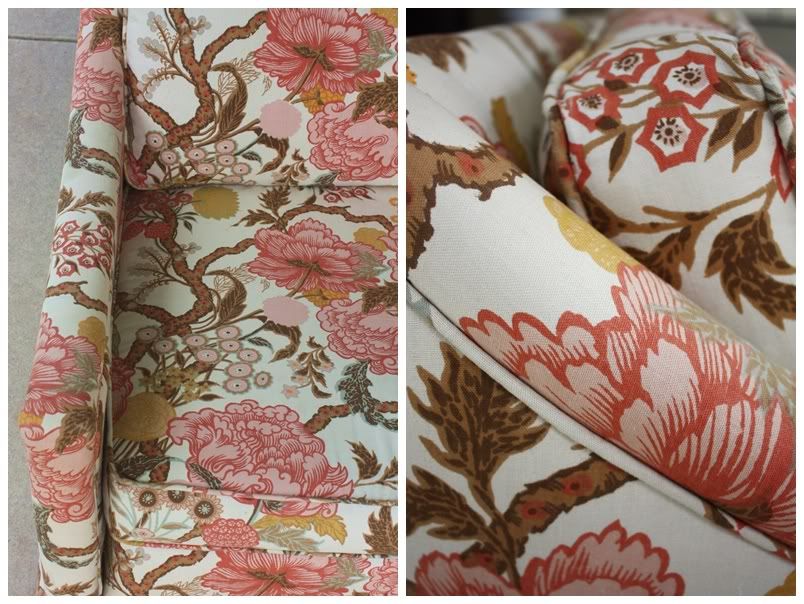 How could I refuse such a treasure? It was a steal. It was begging me to buy it. Basically, I have an obsession with this sofa.
If that doesn't work maybe I'll try crying. I'll let you know how it goes.