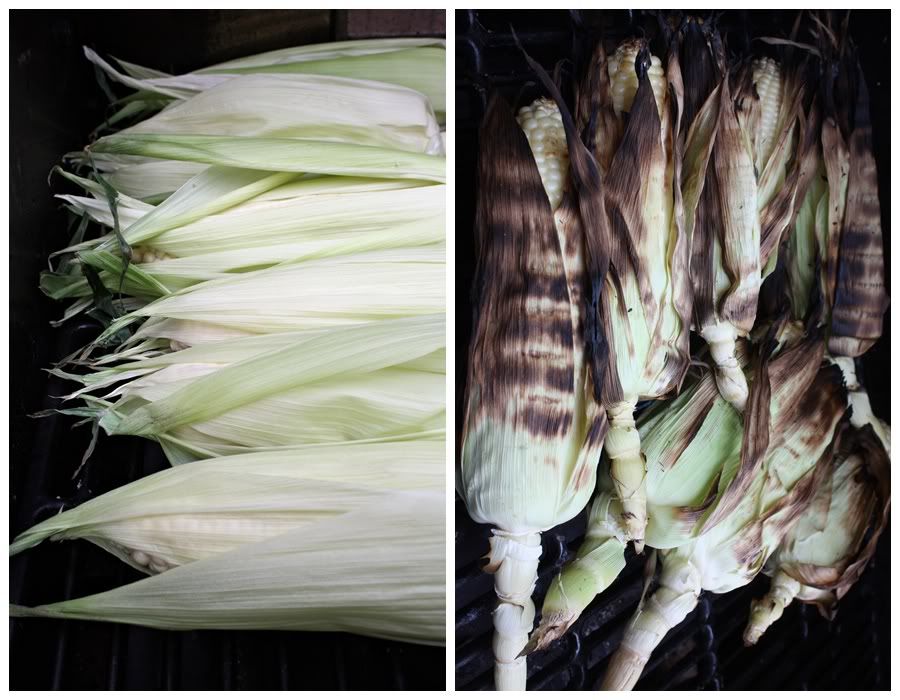 watermelon
grilled green onions
grilled zucchini + seasoning
grilled asparagus + coarse salt
grilled pineapple
lemon chicken
grilled corn
panzanella salad
[ recipe examples 1, 2 ]
++++++++++++++++++++++++++++++++++++++++
Our Memorial Day menu was the perfect summer intro, mostly on the grill, and mostly fresh vegetables and fruit. My in-laws put the menu together and I've been craving a second round since we had it.
Just today I learned a great tip for the grilled corn - once you have peeled back the husks to remove the silk, roll the husks back up, and then soak the entire ear in water before grilling to prevent it from catching on fire.
The panzanella salad was a tasty new treat, something Brad and I have never tried, but his mom had been wanting to make. It similar to a caprese salad, with added onions and ciabatta bread topped with a balsamic dressing.
Oh how I love summer! I'm thinking we need a mini grill to use on our fire escape.