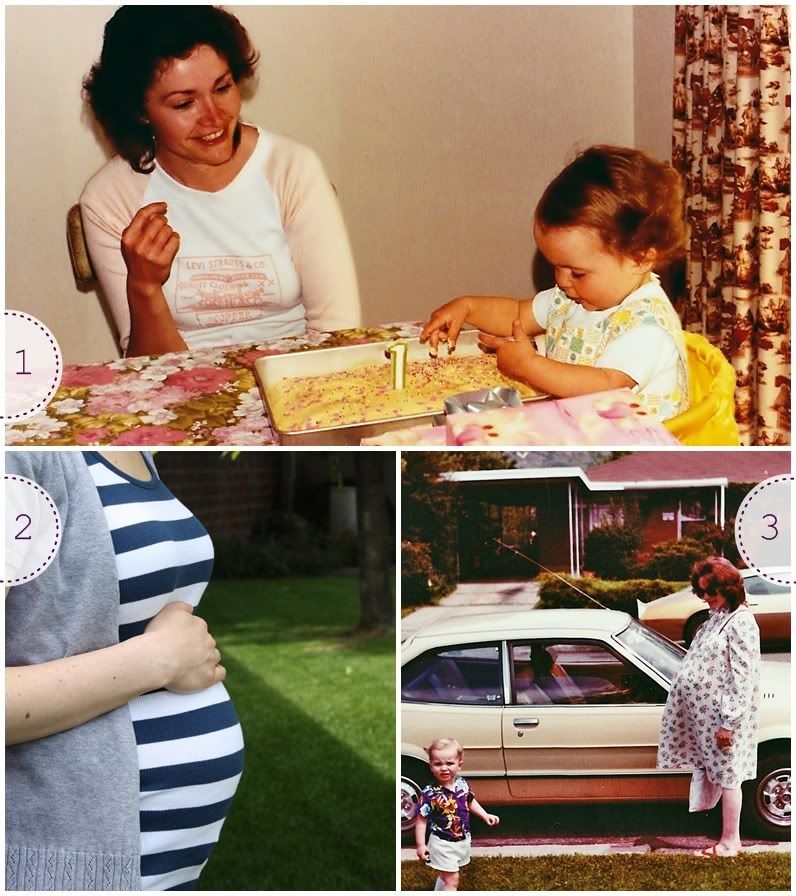 [1] my 1st birthday.
I'm celebrating a birthday this week and I have always loved birthdays. Any occasion for cake + ice cream is a good thing right?
[2] anticipated birthday.
We are expecting to celebrate another special birthday this year, sometime around mid-October. This makes me happier than all of my birthday cake + ice cream combined.
[3] before a birthday.
I have a new love + appreciation for my Mom ... and for life. It really is a miracle.