Paper Love
is a sweet little shop in Park Slope, Brooklyn. It was opened in November 2008 by my (new) friend Alison. She has always had a 'thing for paper' and with a little nudge from her husband decided to take the plunge and open a shop of her own.
Alison has a great eye for design and her shop has everything from book tags, notecards, to wrapping paper and journals. She works with a lot of local artists in Brooklyn for letterpressing, invitations, etc.
I wouldn't mind spending my days surrounded by those four charming walls. It is really fun to explore.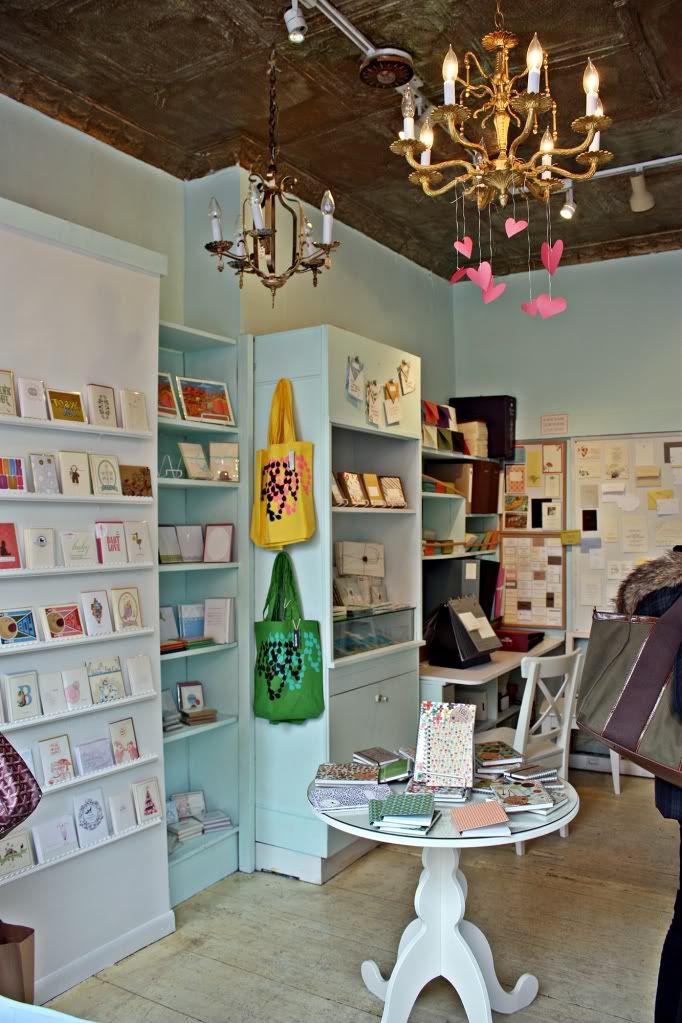 Paper Love has a blog that is updated regularly with the newest shop updates. You can find the goodies here.
:::::
Getting there: 178 A Lincoln Place, Brooklyn, NY