With only 5/6 weeks (!) left until her baby arrives, my sister Kellie, is in a serious nesting phase. Most of our gchat conversations revolve around cribs, what to hang on the walls, etc. While searching for inspiration we came across this great gallery wall image: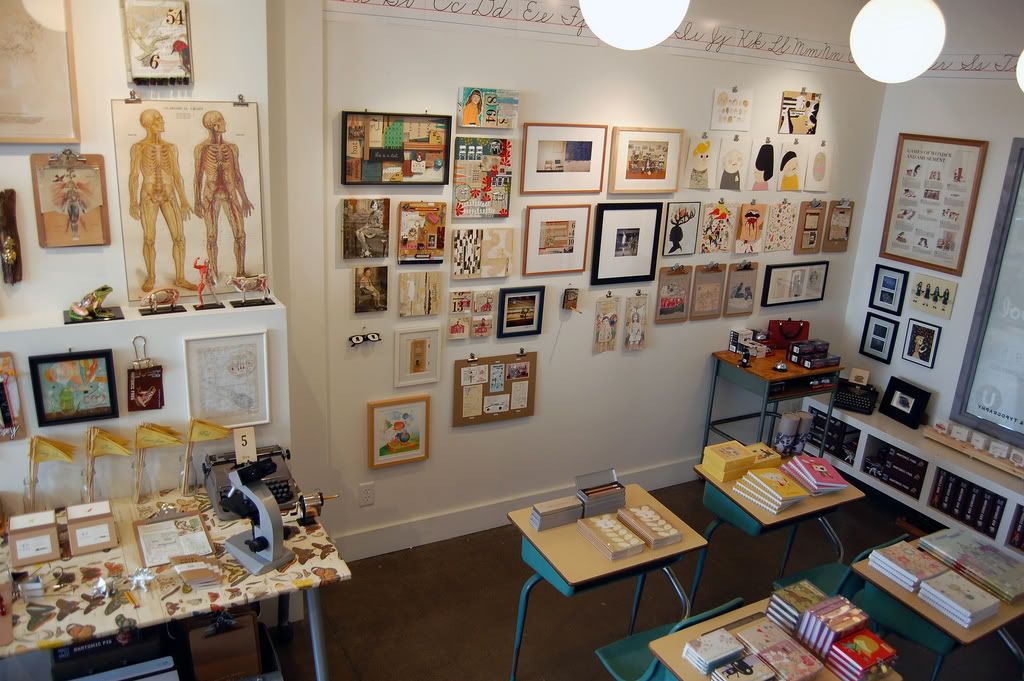 This is why I love the internet. One website can be a gold-mine for ideas. The flickr page for Uppercase (a gallery & papergoods store in Calgary, Canada) is full of amazing images. Including an entire set dedicated to 'Old School' workbooks: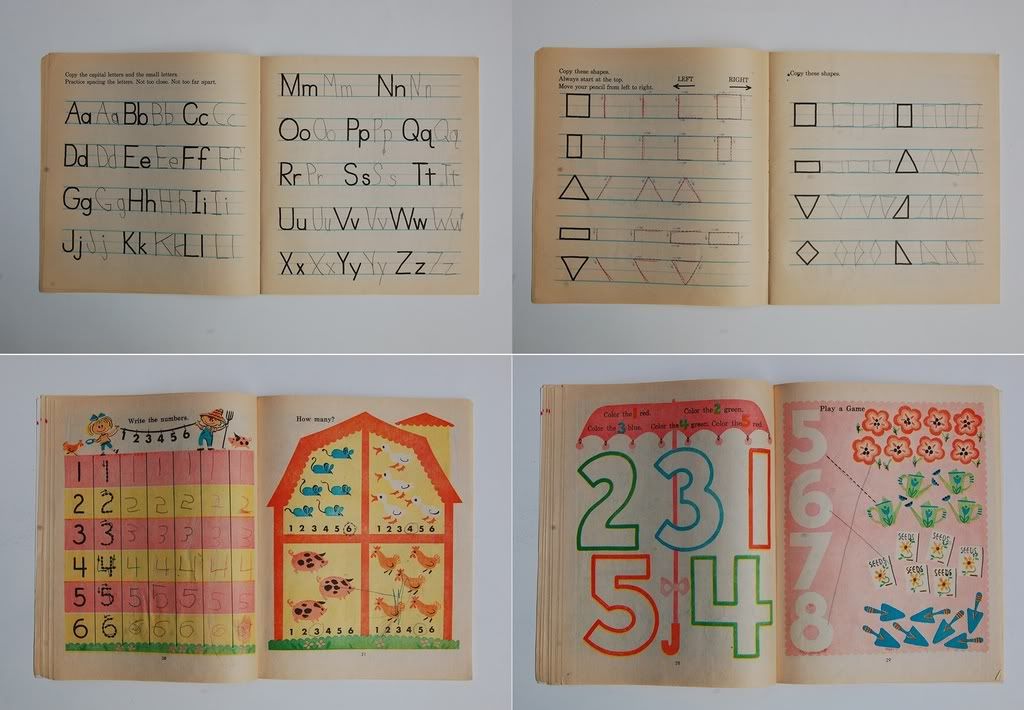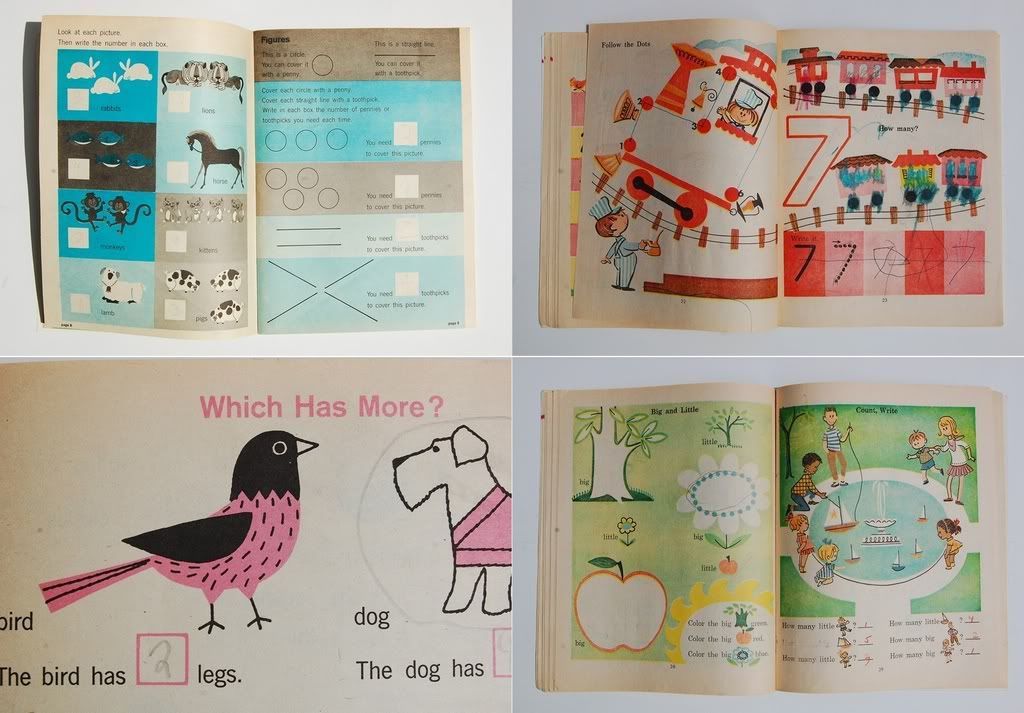 Wouldn't these be great in a frame? or collaged? or enlarged + framed? So my sister was going to do some digging this weekend through old school folders looking for good pages to frame for the bebe's room. This is also the reason I sometimes regret that I'm very big into purging. You just never know when you might need an old spelling test!
UpperCase is currently my favorite site, and I am still browsing through their flickr sets.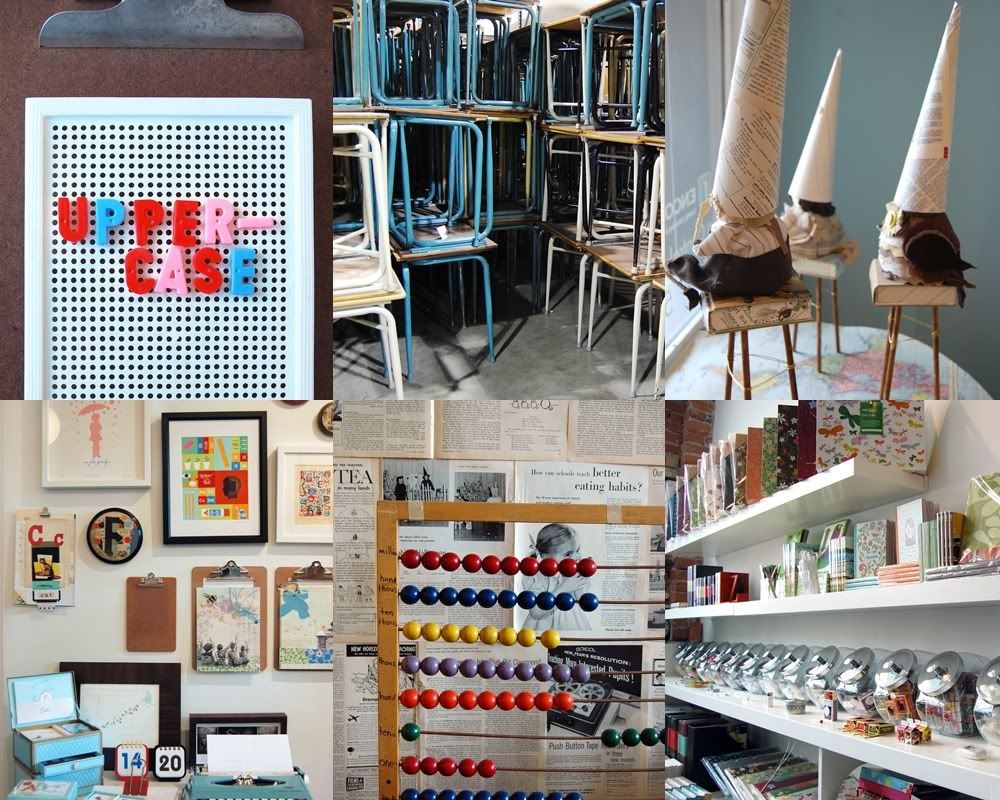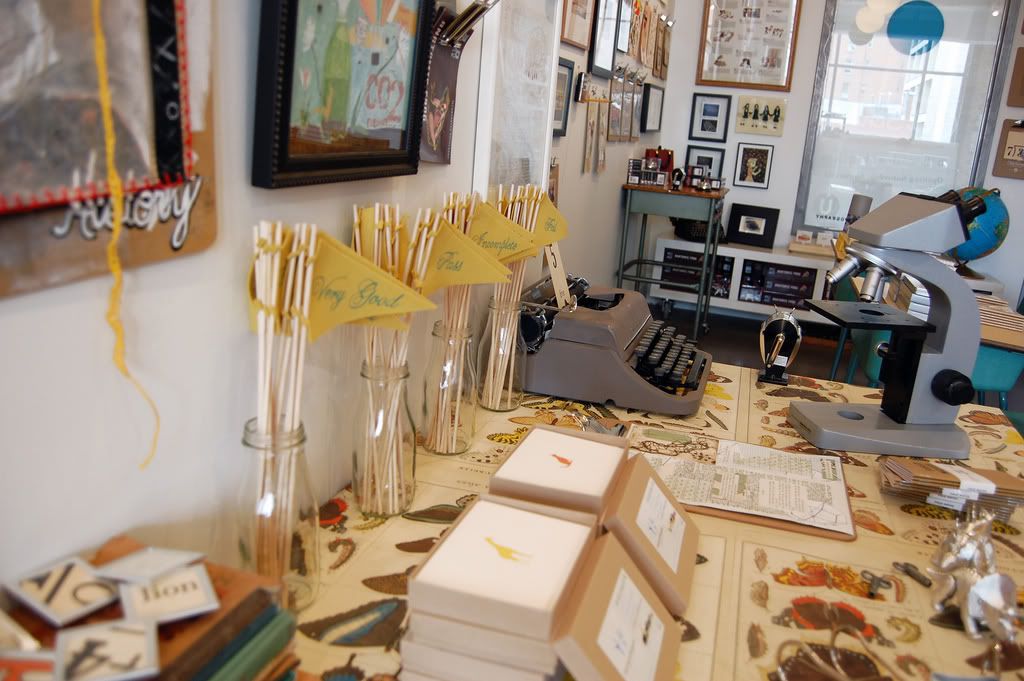 You can find Uppercase here: [ website/store ], [ flickr ], [ blog ], [ etsy ]. Thank you internet! Happy browsing.